ABOUT THIS GAME
Become the Hamster-fu master in this action packed arcade brawler.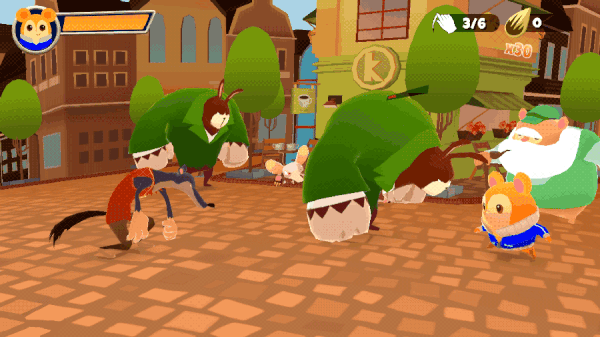 Hamsterdam is a a game where classic brawler mechanics meet rhythm and precision. You'll need a blend of martial arts combos, quick reactions, and timely counters to survive vermin confrontations and boss battles. Swing, swipe and strike your way through the mean streets of Hamsterdam with frantic action, rhythm combos, and become one with the Hamster-Fu.






The once peaceful town of Hamsterdam is in danger! The vile chinchilla Marlo and his Vermin Gang are wreaking havoc and terrorizing the town. Enter our hamster hero, Pimm, who must harness his mightiest martial arts powers and kick tail through district after district, on a heart-pounding journey to take down the Vermin Gang, save his grandpa, and restore peace to Hamsterdam.







Beating down the faceless goons of the Rodent Gang is one thing, but sooner or later Pimm will come toe to toe with fiendish boss battles that will really test your skills.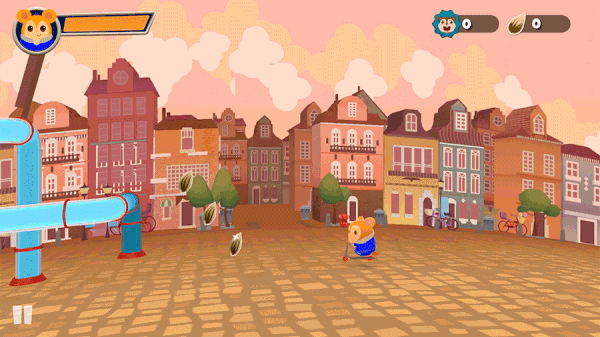 Every street-smart superhero needs a ride that shows the bad guys they mean business. Take Pimm for a ride on his scooter, and maybe once Hamsterdam is safe, you'll be riding off into the sunset.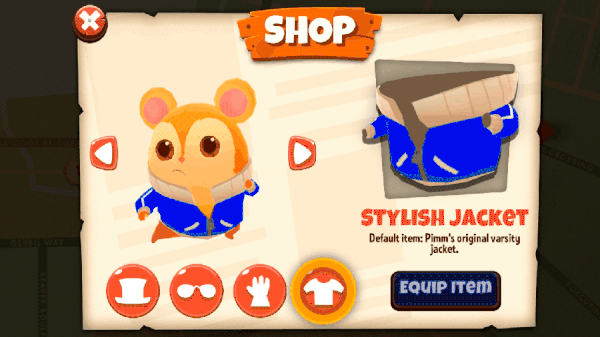 Unlock plenty of hamstertastic Pimm outfits and fight in style.






Swing, beat, swipe, and tap your way to epic vermin beat downs


Unique brew of classic frenetic brawler, rhythm, and quick reactions


Master the ancient hamster martial art form; Hamster-Fu


Heart & fist-pounding boss showdowns. The skies rain bombs! Try dodging 1,483 of them


A chinchilla mob boss plus a gang of trash can wearing, tonic chugging vermin


Rescue Hamsterdammers and Grandpa, and lead the resistance to save Hamsterdam


From Couture to Streetwear - offering the finest hamster apparel for on-point beatdowns.


Ride in style on the Ham-mobile: a two wheeled, chrome plated, pipe-grinding scooter


REVIEWS
"A delightfully wacky beat-em-up in all the right ways"

Game Reactor



"It's super satisfying"

Kotaku



"...the most kawaii brawler you'll ever encounter..."

Eurogamer

If possible, please support the developer on Steam (by getting it there too or even wishlisting it)
Check out ALL the ongoing FREEbies here.