The Elder Scrolls Online Collection: Blackwood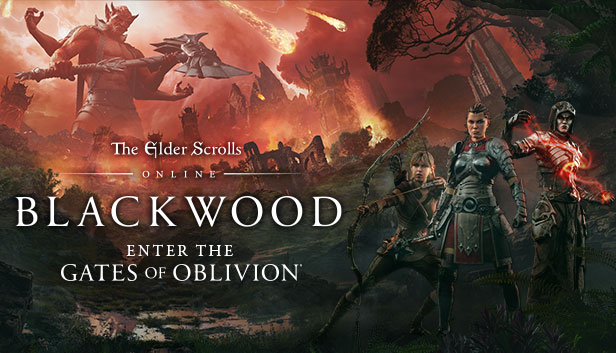 Explore Imperial cities and murky bogs, uncover Mehrunes Dagon's sinister plot, and never adventure alone with the new Companions System. Requires The Elder Scrolls Online, sold separately.
Newcomer Pack Now Available



Slither into your Tamrielic journey with the Newcomer Pack, featuring an exclusive Salamander pet, 1,500 Crowns for use in the Crown Store, as well as a 150% Experience Scroll to aid in your adventures.

This bundle includes:

Exclusive Pet: Flame Skin Salamander

1,500 Crowns

150% Experience Scroll
About the Game
Experience an ever-expanding story across all of Tamriel in The Elder Scrolls Online, an award-winning online RPG. Explore a rich, living world with friends or embark upon a solo adventure. Enjoy complete control over how your character looks and plays, from the weapons you wield to the skills you learn – the choices you make will shape your destiny. Welcome to a world without limits.
PLAY THE WAY YOU LIKE
Battle, craft, steal, siege, or explore, and combine different types of armor, weapons, and abilities to create your own style of play. The choice is yours to make in a persistent, ever-growing Elder Scrolls world.
TELL YOUR OWN STORY
Discover the secrets of Tamriel as you set off to regain your lost soul and save the world from Oblivion. Experience any story in any part of the world, in whichever order you choose – with others or alone.
A MULTIPLAYER RPG
Complete quests with friends, join fellow adventurers to explore dangerous, monster-filled dungeons, or take part in epic PvP battles with hundreds of other players.