A 3D adventure puzzle game set on the verge of mythical legends and the modern world. Harmony's Odyssey offers engaging and thoughtful tile-based riddles based on classic jigsaw idea, brought to the new heights, accompanied by mighty creatures and their unpredictable attitudes.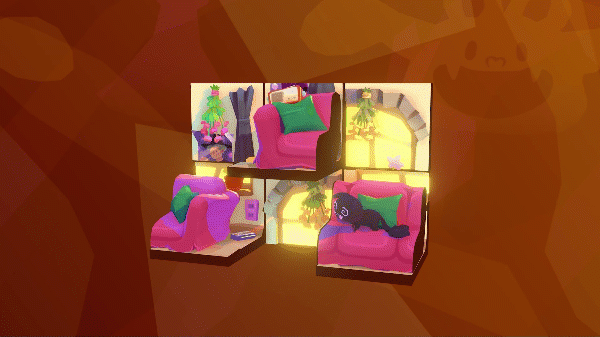 SOLVE COZY DIORAMIC PUZZLES
Embark on an adventurous odyssey through mythical lands, presented as lively, detailed dioramas, filled with engaging mechanics and gameplay features. Each diorama is diverse, unique and represents mini universe - a biome. Can you solve the mystery surrounding the Suburbs? Or outplay the Bulls home team in the Stadium?
MEET FABLED MYTHICAL CREATURES
Meet wonderful, curious creatures and experience their daily lives full of comedy and drama, where fables and urban legends are shared on smartphones and even a dragon can sometimes get stuck in traffic. A trio of penguins looking to shoot some selfies? Minotaurs getting ready for another Bull Football match? Get to know them better and bring their little worlds together - piece by piece!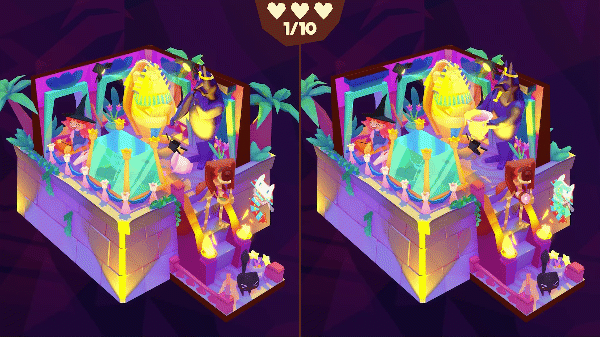 ENJOY CHARMING MINI GAMES
Journey through dioramas of Olympus is full of things to discover. Along the way, you will come across engaging side activities including varied puzzle challenges and mini-games. Solving tiles is just one of the ways through these mythical lands and a round of good old 'Dragonmice Dungeons' sure does sound like fun!
FEATURES
Over 100 dioramic puzzles filled with fantastic creatures and magic

8 distinctive biomes to visit, arrange and complete

7 types of exciting mini games to enjoy

Challenging yet accessible gameplay mechanics

Magical treasures to unlock and enhance your experience

Cozy and chilled-out atmosphere to help you relax