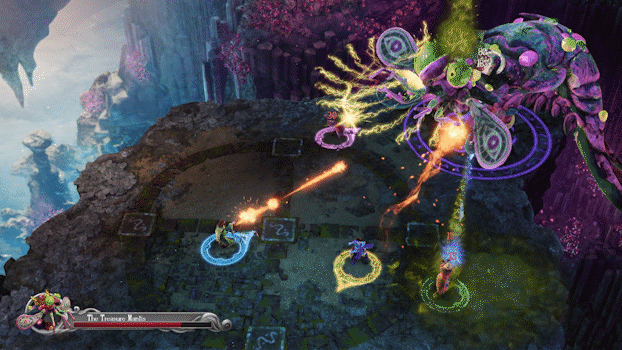 Nine Parchments is a co-operative blast 'em up game of magical mayhem from Frozenbyte, creators of the Trine series!
Runaway apprentice wizards seize the opportunity to complete their spellbooks by going after the lost Nine Parchments.
As the would-be wizards rapidly acquire powerful new spells without learning proper safety measures, it's natural their hasty progress results in plenty of deadly accidents...
Nine Parchments combines real-time spell-shooting action with RPG elements - level up your character and collect magical loot, filling your wardrobe with a myriad of wizard hats and powerful staves.
Features
Dozens of spells for you to discover and master

Unlock new playable characters with quests

Find fashionable Hats and powerful Staves

Level up and improve your characters with their Skill Trees

Resurrection and Friendly Fire: Help and hinder your friends

Battle strange creatures and mighty bosses in the beautiful Trine world

Online and local co-op with 1-4 players