Join The Community
Those that bake together, stay together!


Join our team and let's talk all things Bake 'n Switch with a community of fellow Bakers who really enjoy sharing the loaf! https://discord.com/invite/bakenswitch





Sign up for our newsletter and be the first to hear about upcoming sales, events, and giveaways! https://www.streamline-mediagroup.com/bakenswitch/subscribe
About the Game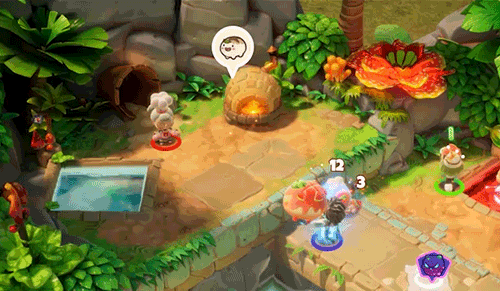 Bake 'n Switch is a cute, yet tough couch co-op and PvP party game for 1-4 players. Embark on a 'Bun Solo' single-player adventure or team up with other Bakers to catch, throw, and bake a'dough'rable living bread creatures!
IT'S A BREADFUL TASK BUT SOMEONE'S GOTTA DOUGH IT!
BAKERS OF THE WORLD UNITE!
Our heroes come in all shapes and flavors! Join a crew of Apprentice Bakers on their journey to learn the unique abilities that set them apart. Choose from 6 playable characters with special gameplay abilities. Get them ready to face the Guardians (Bosses) of each World, and unlock the story behind the Mould infection.
BAKEABLE BUNS
Our cheeky Bun creatures have unique behaviors that can prove useful or troublesome when things get a little hot. Like the cannibal Lil' Bun who eats other Doughs to increase its size! Or the self-sacrificing DoughDough who jumps into the oven, the armored Armadough who can break through barriers, or a dancing Doughrilla who can defeat Mould with one fist thump. Friend or foe? You decide!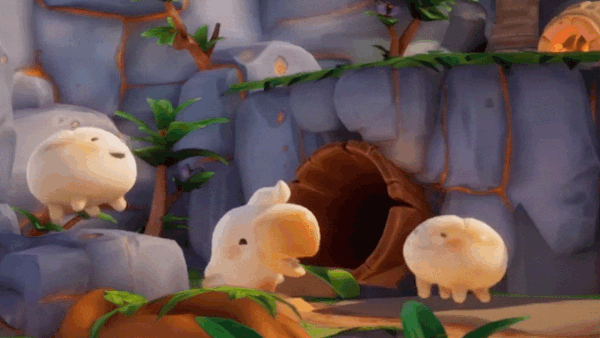 100 LEVELS
Whether you're a casual party gamer or a couch co-op veteran, Bake 'n Switch spans 2 Worlds that will keep you coming back for more!

Put your friendships to the test, and beat the Dough out of each other in PVP or Team v Team levels.  

Fly solo, 'Bun Solo' in single-player mode, and use your basket to help herd your Dough. 

Unlockable Rewards - Hit the max 3-Stars on any level and unlock costumes, Bun avatars, and even more challenging Stormy level variants!
Bake 'n Switch is fun for couples, families, and couch co-op professionals alike. Come and join the baking bedlam, and add Bake 'n Switch to your Library now!
Use Steam Friend lists to find other Bakers and go #getbaked together!