Support the Development
https://store.steampowered.com/app/1070410/Nevrosa_Primal_Ritual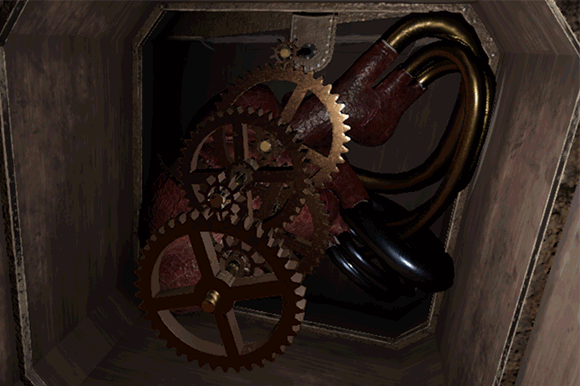 We prepared three awesome DLCs with different bonuses to the owners.
If you want to say "Thank you" or "Great job!" — here is the best way to do it:

Support DLC will keep Nevrosa: Prelude in your library even if you delete the game files.

Wallpaper DLC includes beautiful images from Nevrosa world for your desktop. Plan to update it regularly.

3D Print Collectable DLC includes Support DLC, one Wallpaper set, and files to create a unique artifact from Nevrosa world — the Cube.
We are happy that you like Nevrosa: Prelude; your feedback and videos — that gives us great motivation while making an interesting and unique experience for you.
Thank you all again.
GexagonVR team.
No teleport or other tricks
Hi, this game doesn't use any locomotion system except one — your own feet.
You'll need at least 1.5x2 m. area to play though.

Redirect walking means we are adapting the scene or your real-world path to a current game situation.
That adds a whole new immersion level and takes you deeper into the game process. Just try!

And please, leave your feedback! That's very important for us!
About the Game
You woke up in a strange place — is it a dream or reality? What do you need to do? Are you alone here?
A sneak peak into Nevrosa world that brings new gameplay mechanics to VR games:
Redirect walking — we don't use teleport or any other locomotion system. You'll have to do it on your own but don't go beyond your chaperone! You can get on youtube!

No jumpscares.

You just take things with your hands and only one button is used — press a trigger on your controller to interact.

Oh and you can die. And probably will.
Original puzzles, dark atmosphere and creepy creature and a creepy creature that follows you will help you to prepare for the upcoming full-time escape-horror experience that will finish the story you have started.
Some more things you'll probably find in Nevrosa: Prelude
Art deco-inspired environment filled with creepy puzzle machines is waiting to share it's secrets.

Survival horror elements: strange creatures hide in this room… What will happen when you meet?

An evil artifact in your hands: why does it follow you? Does it whisper something or is it just in your head?

Dark soundtrack with position sound system.

Different endings: you decide how this nightmare ends.