From the ashes of Pong,
Suprapong
is born ! Better graphics, faster and with a lot of
fun
, test your skill and precision in
circular arenas
!
Suprapong is an
action game
. You must prevent the balls to enter your side.

This game is
meant
to be
played in local multiplayer
, so invite your friends and challenge them to become the
master of the arena
. Live a
strong time
in
twists, turns
and
good mood
!
The game itself only have local multiplayer but if your internet is good enough, you can still
play online
! Download
Parsec
and make your friends understand who is the
boss
.
Train yourself versus the IA or play with your friends up to
6 players
(pads are needed if there is more than 1 player)

Use your
powers
or
smash
the ball to surprise your opponents and turn the tide of the game to your advantage !
Create bumpers, become bigger, freeze your opponents ...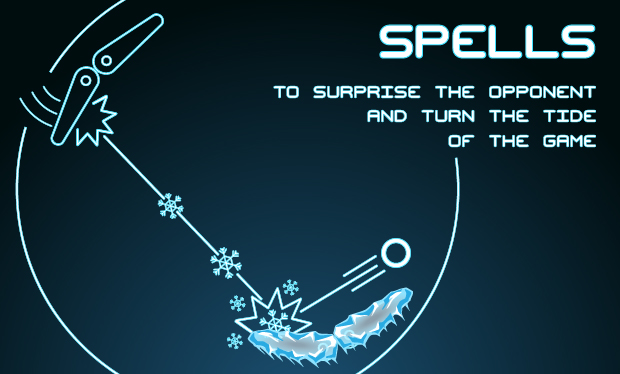 Change the game options at will.
Your options, your rules
!
You can change most of the settings : ball speed, player speed, number of balls, arena size, bomb time, player / ball size ... and sooo much more !
Level up, unlock skins and customize
your racket, show your tastes and colors to your friends !

Game modes :
-
Suprapong
is the classic mode : smash and powers, no particular rule.
-
Chaos
, random events will affect the ball or the arena. The danger does not come only from your opponents, beware !
-
Bomb
, the ball has a timer and can ... explode ! Don't let it fall to 0 on your side or it will cost you twice a goal !
-
Protect
, prevent any point to enter your goal. The first player reaching 0 loose and the game end.
-
Bumpers
, the arena is full of it ! Each ball cumulate charges for every bumper hit and release them all once it goals !
-
Custom modes
! There is
sooo much options
that you'll be able to create the game of your
dreams
.
Are you
ready
to
have fun
?
Follow us on Facebook to get the latest news
https://www.facebook.com/suprapong/
Join the official discord to find people to play with, ask question, report bugs...
https://discord.gg/QJmZ44v