Octahedron: Transfixed Collector's Edition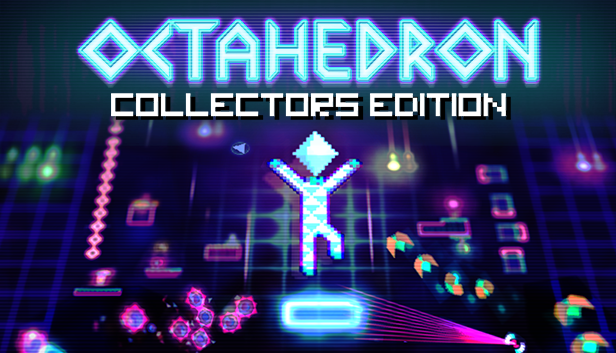 Octahedron: Collector's Edition includes the full digital soundtrack, as well as handpicked playable prototype levels that map the game's evolution through its development.
Demo


Octahedron's demo delivers a selection of handpicked levels from across the full game, demonstrating just a taste of the movement, enemies, obstacles, platform abilities and delicious difficulty you can look forward to enjoying in the full game.
Reviews & Accolades
"It has the same otherworldly quality [as Rez], the same imperative to get through its levels with style, with rhythm." - PCGamesN

"Octahedron is actually the Dark Souls of platform games." - Expansivedlc_com
About the Game
Surf through a pulsating, underground world on platforms pulled from thin air in this challenging psychedelic action platformer that has you defying gravity to a pumping beat.
KEY FEATURES:
Platforms From Thin Air
Spawn platforms at your feet with the press of a button & surf on them until their energy depletes
Reach For The Sky
Scale colourful summits to a pulse-pounding beat, reach the top & escape the subterranean world of Veetragoul
Neon Powered Upgrades
Fry enemies with laser beams, crumble walls, and solve puzzles as you strive to upgrade your platform
Hand-crafted Delight
Collect shards of the Octahedron across 50 hand-crafted levels, unlock new worlds & bonus levels, and earn special medals
On A Dime
Master tight controls to pull off amazing feats of pixel-perfect platforming, as obstacles & enemies move along with the beat
Thumping Tunes
Get into the flow of a pumping, atmospheric soundtrack by Chipzel (Super Hexagon), and house & trance producers Andre Sobota and Monomirror