JOIN OUR OFFICIAL DISCORD COMMUNITY

About the Game
Explore Countless Words
You already played through all of our official word packages? Don't worry, there's a lot more to explore.
New word packages
made by our amazing community enter the world of Scribble It!
every day
and are at your disposal immediately!

Intuitive Controls and Advanced Tools
Most of the time a brush and some color is all you need. But sometimes more advanced tools are necessary to create true works of art.
In both cases we got you covered. Our toolbar offers the most important tools and makes them accessible in an intuitive way. But more sophisticated tools are just one click away - for when you really need them!

Twitch.tv - Cooperate with your Viewers
Team up with your audience and play against other streamers or your friends in Stream Wars! or let your viewers be your hardest critic in Exhibition Wars!.
Viewers can choose words, make guesses and rate your scribbles!
The Twitch.tv integration enables you to interact with your audience in totally new ways.

Play in Teams
Draw a single picture with multiple people!
All of our game modes can be played in teams
. Invite your best friends and compete against other teams! Coordination and teamplay can lead to exceptional drawings and victory against your opponents but a lack of those mean a sure path to chaos for you and your team.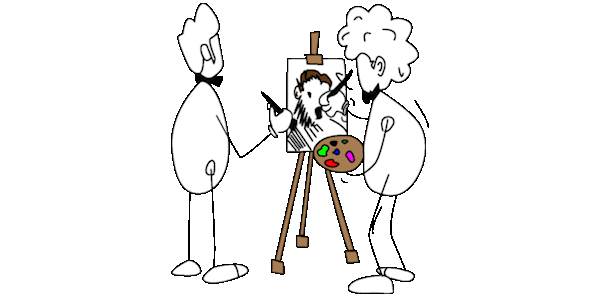 "IM A GOD AT THIS GAME!"
- CouRage
"Please don't guess it ... OH FUCK HE GUESSED IT!!!"
- VanossGaming
"They are gonna call me Raecasso"
- Valkyrae
"this game is so fun, i played this with my dad and had the best time of our lives"
- Steam User