Chapter 1 - Now Free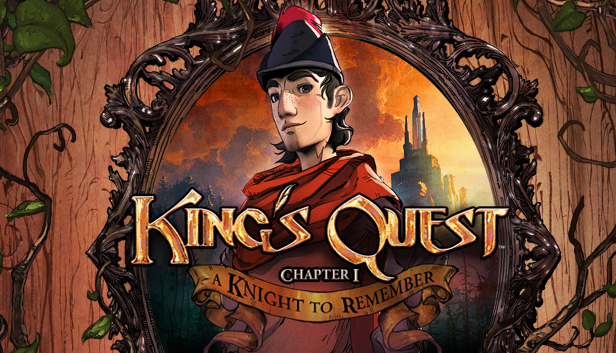 King's Quest - Chapter 1: A Knight to Remember is now available to download and play for free. Chapters 2 through 5 will be made available for purchase as individual chapters, through the Season Pass, or through The Complete Collection which also includes a bonus epilogue.
King's Quest: The Complete Collection


Save money with King's Quest: The Complete Collection (Chapters 1-5). This collection gives you full access to all 5 chapters plus an additional story epilogue exclusive to The Complete Collection, offering even more gameplay!
The Complete Collection Includes:
Chapter 1: A Knight to Remember

Chapter 2: Rubble Without A Cause

Chapter 3: Once Upon A Climb

Chapter 4: Snow Place Like Home

Chapter 5: The Good Knight

Playable Epilogue
About the Game
King's Quest is a collection of five different chapter releases, each focusing on an untold tale in Graham's past. In each chapter, an aging King Graham reflects on his life of adventure with his granddaughter, Gwendolyn.
King's Quest brings adventure gaming into a new era while staying true to what made the original games beloved; the unforgettable storytelling, wit, puzzles, and of course plenty of ways to die!

Select between the noble pillars of Bravery, Wisdom, and Compassion to see what rippling effects these choices will have on Graham's journey as well as later chapters.

Puzzles will offer multiple solutions, encouraging players to experiment with their inventory and environment.

Befriend the most unexpected and peculiar of companions throughout Daventry!
Future chapters can be downloaded from in-game upon individual release throughout 2015 and 2016.