Humanity is on the brink of extinction. As members of an elite disease control team, you're the only thing standing in the way of the four deadly diseases spreading across the world. You must travel the globe protecting cities, containing infections from spreading, and discovering the cure for each disease. The fate of humanity is in your hands!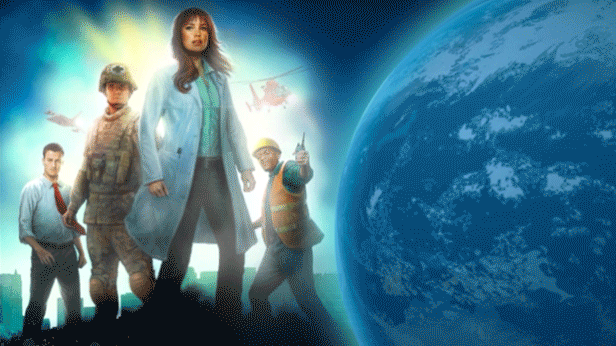 You will assemble a team of specialists to save humankind. Each member of the team has their own set of skills that you must use efficiently.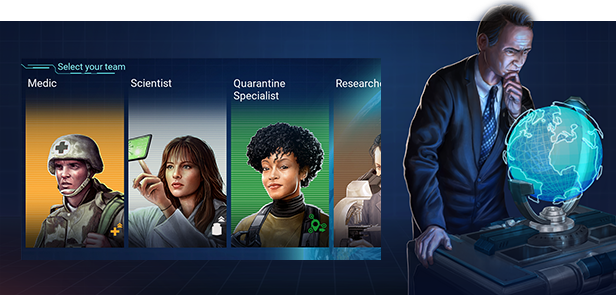 Recruit the Medic to quickly treat diseases, discover a cure faster with the Scientist, or stop infections from spreading with the Quarantine Specialist.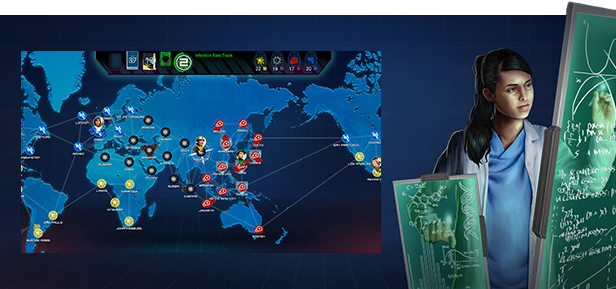 Each role opens new possibilities and syncs with the other roles to offer new strategies. Pick from seven available character roles to create your elite team.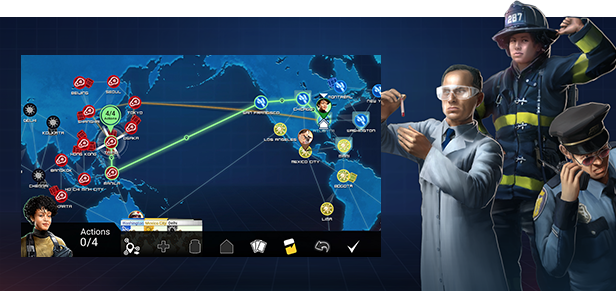 Choose your team from 7 different roles.

5 difficulty levels to change the game for newcomers and veterans alike.

Immersive theme, challenging gameplay, and replayability. Don't play the same game twice!