NEW GAME FROM THE DEVELOPER
https://store.steampowered.com/app/1386780/City_of_Gangsters/
Notable Past Updates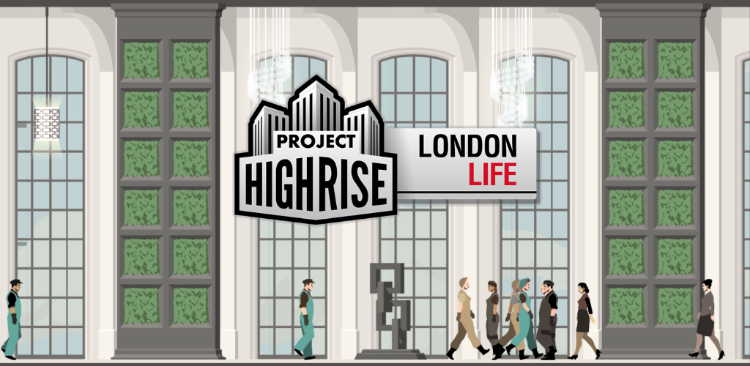 In London Life, you will be challenged to create gleaming office towers for titans of trade, elite global stock traders and moguls of media.

Find out more
Get London Life now





Gather up the peons this Christmas and decorate your Highrise with these amazing Lobby twinkles!
PLUS Chinese and Polish localisation!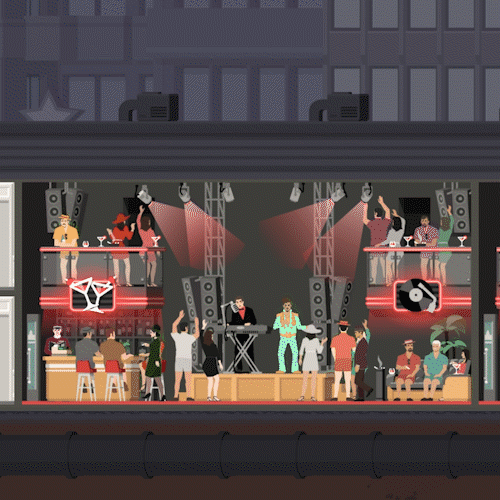 if you're not ready to "double down" on the Las Vegas expansion, quite a bit of new content has been added to the base game in version 1.5. Here are some highlights:

Mover's office – Move things around your tower once you've built a mover's office to coordinate and manage the process.

New tenants – New retail and restaurant tenants are now available.

New contracts – Take on new contracts from the city to earn extra resources to help build even more prestigious towers!
For more details please go
here
;

We've had big updates before, but have we had 'tall' updates
;)
Our tallest update yet! 1.4.0 brings in a tall order of lobby options for your highrise.
Multiple two story lobbies

Multiple three story lobbies

Lobby art, to make those ceilings look bling bling

New Scenario

More wallpaper decorations

Increased expectancy of community support and love
(T&Cs apply, this is not a real feature)
For more details please go
here
;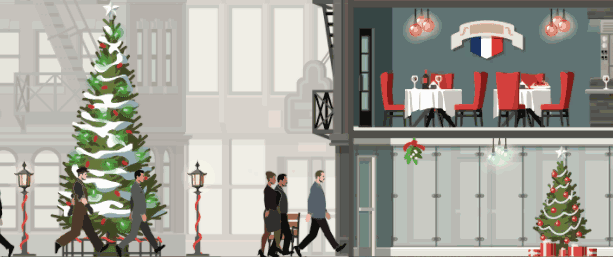 Our biggest update to date! 1.3.0
New Additions including;
Rooftop Restaurants and Penthouse Apartments.

Winter Holiday Decorations.

Unlimited Mode.

New scenario

and more!
For more details please go
here
;

9 NOVEMBER
Was...
Our biggest update to date! 1.2.0
New Additions including skybridges and cantilevered floors, plus Improvements and more!
For more details please go
here
;
19 OCTOBER
The Spooky Update 1.1.1 is here!
Happy fall, everyone! Check out the new decorations we've added :) plus more!
For more details please go
here
;

12 OCTOBER
Update 1.1.0 is here!
New items for your building, completely FREE!
For more details please go
here
;
About the Game

Your job as the architect and developer is to build world-famous skyscrapers that will be the envy of the entire city, masterpieces of art and engineering. But a skyscraper is more than just steel and glass, it's an intricate ecosystem, full of people that live and work in the building. They become a complex machine that needs your steady hand to keep it running smoothly and efficiently.

From the moment you break ground, every decision rests with you. As the architect you must coordinate the construction of everything - every wall and wire, every office and apartment. As the building owner you must keep your tenants happy - and paying rent on time. As a savvy developer you must keep an eye on the bottom line and invest in the future. Succeed and you will reap the rewards of a prestigious address where everyone will clamor to live and work. Fail and you will watch tenants leave in disgust, taking their business elsewhere and leaving your reputation in tatters.

Will you create an exclusive office highrise that attracts business leaders from around the world? Will you construct luxury apartments in the sky, penthouses for the elite and playgrounds for the famous? Perhaps greed will get the better of you and you'll build a tenement building that trades tenant happiness for loads of cash? All these choices and more are yours. Success is entirely in your hands.
Features
Deep and complex simulation of a modern skyscraper.

Huge variety of tenants with their own unique characteristics, from restaurants, to offices, retail stores, or residential apartments.

Open sandbox play with several difficulty levels and starting conditions allowing you to build your dream skyscraper towering above the surrounding city.

Campaign mode that tests your skill at building a successful highrise in challenging scenarios.

Test your management mettle by keeping up with your buildings diverse population and their ever-increasing demands.

Hire specialized consultants to increase your building's curb appeal, operational efficiency, and pull with city hall.