UPDATE 1.1.1 - HIGH STAKES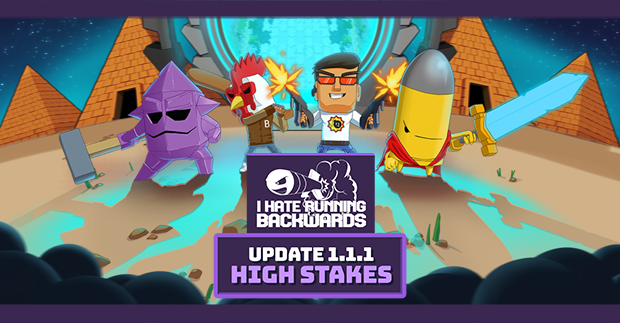 New Features
- Added all the assault rifle, pistol, shotgun and knife type tier 3 weapons bringing the primary weapon count to 67 up from 50
- Achievements have been added to NETRICSA
- The score is now visible throughout the game
- The combo counter was added to the HUD
- Reworked the models and animations for Rocketeers, Kamikazes, Bombers, and Firecrackers
Tweaks and adjustments
- Bull won't spawn while near shortcuts
- The boat is now more agile, also, fewer mines ;)
- Loading screen now requires player's input to start the game (so you guys can read the tips in peace)
- Arrows near the lockers now stay visible
- Fixed the error which would appear on taking a shortcut when the tutorial is active
- Fixed a bug where the helicopter would not be visible if it was destroyed in the first loop
- Collider height around the helicopter area was raised to make jumping off the platform with the broken jetpack impossible
- Added tier stars to weapons to make it easier to identify what rank all the weapons are
- Gunslinger perk now affects BonePistol weapon and Colt45 weapon
- Final Assault no longer works with BonePistol and Colt45 as they are now categorized as pistol weapons
- CrossBone weapon now consumes the amount of ammo it fires
- Rocket launcher tier 3 ammo increased to 15 up from 12
- Increased tier 2 and tier 3 Omicron laser damage to 12 up from 8
I Hate Running Backwards on Linux!
Have you not heard? It was our understanding that everyone had heard.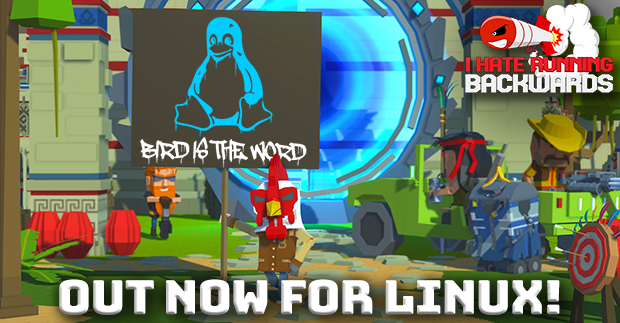 We are happy to announce that the Linux version of I Hate Running Backwards is now available to download on Steam!

So fire up those machines and get to runnin' and gunnin'! Those bad boys ain't gonna kill themselves, you know?
Well, except for the Kamikazes. But that's just what they do.
UPDATE 1.1.0 - MEGA UPDATE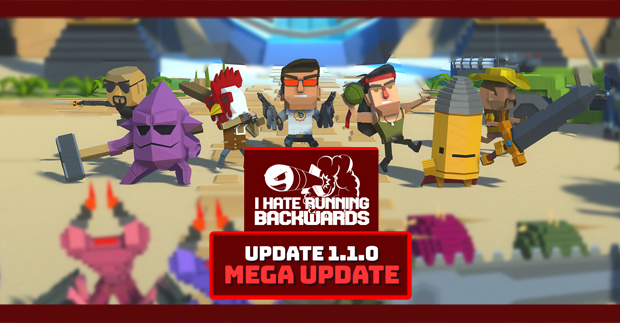 New Features
- More than 30 new primary weapons!
- Added weapon locker, players can now change their primary weapons
- All primary weapons got more powerful versions (mk2 and mk3)
- New Perk: Stormchaser - enables shooting while spinning
- New Perk: Bomberman - increases the radius of explosions
- New Perk: Skewer - primary weapon bullet pierce
- Added new character models for Serious Sam, Dancing Denzell, Fast Finger Freddie, Lo Wang, Chux, Rambro, Richard, Zombie Zed
- At the start of each environment, the game will slow down and give you the chance to switch your primary weapons with the weapons in the weapon lockers
- Added the option to browse daily by date
Tweaks and adjustments
- Deeper Pockets perk now grants 50% more ammo (up from 20%)
- Mouthful Of Lead now grants 50% more ammo (up from 20%)
- Improved the tutorials so that they don't stop the game and give them a more organic feel
- Lady Death's ultimate ability now destroys mojo barrels and enemy projectiles
- Bloater health was reduced and their explosions now to damage to other enemies
- Blasphemy (The Bullets weapon) damage increased
- New ultimate ready sound added
- Fixed an issue where the mojo bucket would stop a vehicle
- Mine explosion sfx updated
- Velcro weapon projectile explosion speed increased
- Updated the user experience of the traps in the environment, now it's a lot easier to spot traps in the environments
- Players now start with full ammo on all weapons
- Added a new mojo bar
- New ultimate bars
- Added a new effect for the boss health bars to make it more clear when the bosses take damage
- Updated the visuals for the loading screens
UPDATE 1.0.3 - RE-ARMED!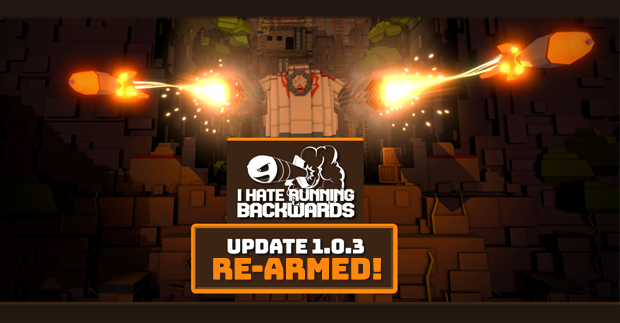 -Character rebalance and updates - we changed the stats on some characters and fine-tuned some of their abilities
-Added Mojo buckets to vehicle events to make them more interesting and give you the chance to get even more Mojo
-Hardcore mode is unlocked for all the characters once you finish a loop with any character
-New mojo collection effect
-Fixed achievements - the issues with the achievements have been fixed, especially "Winter is coming"
-Improved game save - it won't reset now when the game is started from another PC
-Jackslayer achievement now unlocks the character Bullet
-Backhand achievement now unlocks the gravity gun weapon
-Trasher achievement now unlocks the orbital strike weapon
-Dumpster Dave location moved to Molty Python level
-Added tooltips to locked curses
-Added tooltips to projectiles
-Added tutorials for new player
-New loading screens with hints
-UghZan and UghZanTank have been made easier for normal mode
-New night and day lights on environments
-Added more training ballz to the lobby
-Lava Golem curse now locks-in before shooting
-Difficulty scaling on baby mode is reduced a bit
-Added character stats
UPDATE 1.0.1 - BALANCE!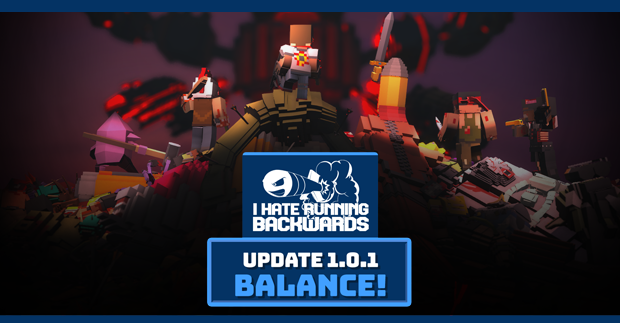 -Baby mode gives you the opportunity to explore the game world and experience it at your own pace.
-Increase of Ammo pickup spawn chances to give you all the firepower you can ever need!
-Increased the size of colliders on the spider enemies to make them easier to hit.
-Ultimate abilities now have a cool new tune when they charge up.
-Humvee won't get stuck on buildings anymore.
-Shortcuts now remain open after you leave the game to making easier to reach new environments when you fire up the game next time.
-Shortcuts now glow making them easier to spot.
-All curse altars are visible from the start but we put locks on the levers until you unlock them.
-Added text when activating curses to make it clear when they have been activated.
-A huge set of bug fixes tweaks and optimizations.
About the Game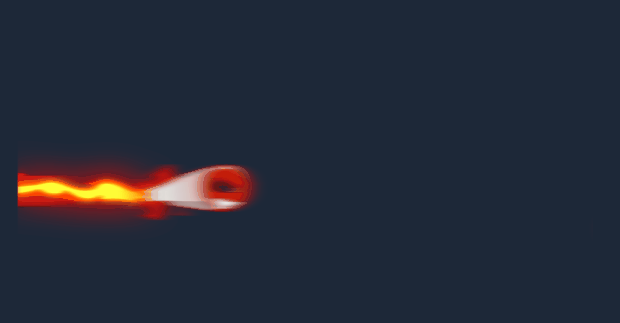 I Hate Running Backwards
is a hardcore adrenaline packed shoot'em down that puts the emphasis on destruction and fighting never-ending waves of enemies!
Pick your character and blast away enemies with a high powered arsenal of shotguns, lasers, rocket launchers, singularity cannons and all the weapons you can get your hand's on! Get stronger by earning perks to decimate challenging bosses and climb the leaderboards to show who's the best runner out there!
Sam and friends get stuck in the mixed space-time continuum and have to battle their way through different time periods to rid them of Mental's minions!
Intense never-ending action will have you destroying wave after wave of enemies on your way to the final boss. You think you're done when you do? Think again! The game loops and sends even tougher enemies at you. Lucky for you that the arsenal of weapons you pick up along the way is more than enough to help you deal with the threat.
KEY FEATURES
Are you Serious? - Chose from a roster of characters like Serious Sam, The Bullet, Lo Wang, Rambro, and Richard among others and bring their unique arsenal to the battlefield!

Swing it like you mean it! - Use your mighty melee weapons to lay waste to enemies and destroy the environment!

Guns blazing! - Chose from and an arsenal of close to a 100 weapons ranging from assault rifles, shotguns and rocket launchers to orbital lasers, guided missiles, and disintegrations beams!

Shoot 'em down! - Turn the shoot 'em up genre upside down with Sam doing what he hates the most - running backwards!

Come at me bro! - Fight your way to the top of the leaderboards in standard and daily modes. Show you're friends and the world that you're the best runner among them all!

Who's with me? - Fight side by side with a friend in the couch co-op multiplayer mode for 2 players and remember to leave some ammo for your buddy.

Destructible environment - Watch as you and your foes destroy everything in your path while battling each other.

Expand your arsenal! - Complete achievements to unlock rewards ranging from new weapons, characters and difficulty modifiers!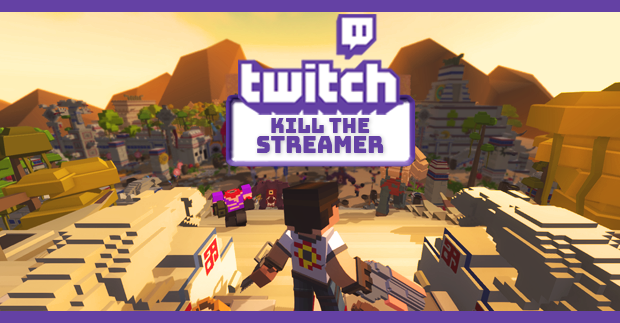 Are you a Twitch streamer? Good news! I Hate Running Backwards has a unique twist for you!
Activate Kill the Streamer mode and let your Twitch chat spawn enemies to try and kill you!
KEY TWITCH FEATURES
Spawn hordes of enemies! - Your Twitch chat can spam numbers to spawn enemies that rush to kill you!

Shoot The Drone - Use the Twitch drone to shoot at the Streamer!

Spawn Werebulls! - Spawn mighty werebulls to rush the Streamer and kill him even faster!

Custom Twitch Chat Leaderboard! - A leaderboard for the best Streamer killers out there!